Bowser and Donkey Kong in Skylanders SuperChargers!
SKYLANDERS® SUPERCHARGERS INTRODUCES
DONKEY KONG™ AND BOWSER™ AS SKYLANDERS GUEST STARS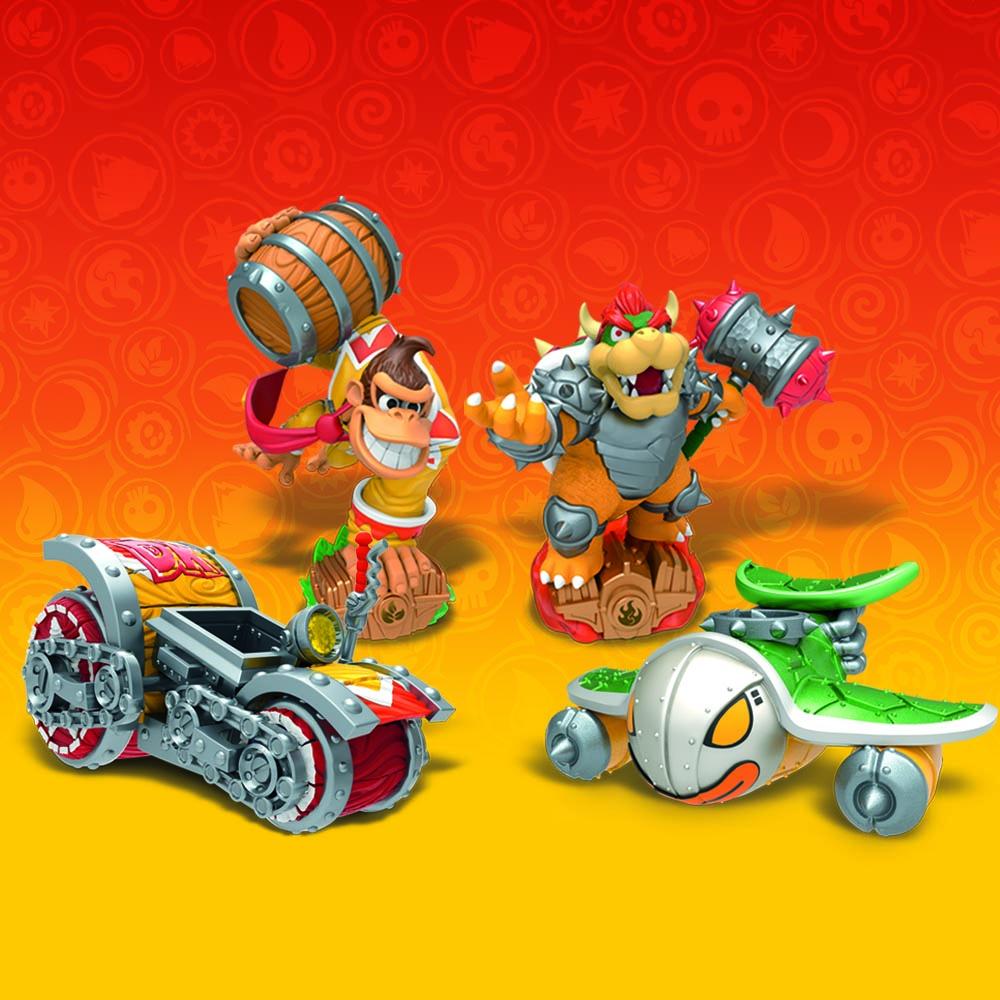 Landmark Creative Collaboration between Activision and Nintendo
Offers Fans New Skylanders that Also Work as amiibo Figures -
Available in all Nintendo Starter Packs
Fans Attending E3 2015 will be First to Get Hands-On with the
New Skylanders and their Vehicles!
Santa Monica, Calif. - June 16, 2015 -Today Activision Publishing, Inc., a wholly owned subsidiary of Activision Blizzard, Inc. (NASDAQ: ATVI), and Nintendo announced during Nintendo's Digital Event at E3 2015 an unprecedented collaboration designed to deliver to fans an amazing gameplay experience never before seen. Skylanders® is packing some major star power with the introduction of two of Nintendo's iconic characters -- Donkey Kong and Bowser -- as guest stars in Skylanders SuperChargers. The characters will be available exclusively in Skylanders SuperChargers Starter Packs for the Wii U, Wii and Nintendo 3DS family of systems, available now for pre-order. E3 2015 attendees will be the first to get their hands on the characters and their specially created vehicles.
Developed by Vicarious Visions, Skylanders Superchargers introduces Turbo Charge Donkey Kong and Hammer Slam Bowser, which usher in a first-of-its-kind collaboration for the Skylanders franchise. These new characters will be exclusive to the Nintendo platforms. As the pioneers of the toys-to-life category, Skylanders is innovating yet again by infusing magic into the Turbo Charge Donkey Kong and Hammer Slam Bowser figures, enabling them to be playable in both Skylanders SuperChargers and select amiibo compatible games with a simple twist of the characters' bases.
"Activision Blizzard has always cherished our collaboration with Nintendo, and we are grateful for decades of partnership," said Bobby Kotick, Chief Executive Officer of Activision Blizzard. "Since we made the first toys-to-life game, some of our most dedicated players have been Nintendo fans around the world. Skylanders is delighted to welcome beloved guest stars Donkey Kong and Bowser into its magical world."
The goal with this creative collaboration is to honor the personalities and heritage of Donkey Kong and Bowser that fans have come to love from previous games, while creating a fresh look and feel for the guest stars in Skylands. For example, Turbo Charge Donkey Kong's powers and attacks include barrel throws and exploding bongos and other classic Donkey Kong powers that pay homage to the lore of the character, as well as exciting new moves for the iconic character. Hammer Slam Bowser's powers range from commanding Koopas, summoning Warp Pipes as well as fierce fire-breathing attacks.
"Activision's Skylanders games have been very popular on Nintendo platforms, and we hope this collaboration will delight fans of the franchise," said Satoru Iwata, President of Nintendo Co., Ltd. "We believe this unique approach will help expand the entire category and make it appealing to even more players."
The trailblazing vehicles-to-life innovation of Skylanders SuperChargers is realized when players take the helm of powerful, tricked-out land, sea and sky vehicles.
Skylanders SuperChargers is a high octane action-adventure videogame where fans have the freedom to speed across Skylands' roads in vehicular combat, race down roaring rapids and engage in aerial dogfights as they barrel roll through enemy swarms.
Skylanders SuperChargers gameplay is revved up on Nintendo platforms, as Portal Masters can also pilot and steer Turbo Charge Donkey Kong and Hammer Slam Bowser's custom designed, never-before-seen vehicles, Barrel Blaster and Clown Cruiser. The special Skylanders guest stars and vehicles will be playable, cooperatively or alone, in Skylanders SuperChargers on the following Nintendo platforms: Wii U, Wii and the Nintendo 3DS family of systems. Both characters and vehicles are playable in Skylanders SuperChargers across all three Nintendo systems.
In Skylanders SuperChargers, the evil Kaos has unleashed The Darkness to take control of Skylands. Fortunately, a special team of Skylanders known as the SuperChargers has been assembled to pilot an incredible fleet of vehicles with the power to travel through the destruction - over land, sea, and sky! But with Skylands on the verge of collapse, the Skylanders have reached out across all dimensions to call for reinforcements. Answering the call is the most unexpected duo - Donkey Kong and Bowser! Using their own elite vehicles to magically travel between worlds, they have joined the epic battle against Kaos and The Darkness!
Skylanders is bringing another trailblazing innovation with the launch of Skylanders SuperChargers on September 20, 2015 in North America. The new gamesupports all 300+ Skylanders toys from previous games, enabling all Skylanders characters to pilot land, sea or sky-based vehicles. The vehicles are playable in-game and many feature moving parts, making them also fun to play with in the physical world. Players will also have the ability to customize all vehicles in-game with super cool modifications and upgradeable weapons.
For the ultimate gameplay experience, players can pair a SuperCharger Skylander with its signature vehicle to create a SuperCharged combination, unlocking exclusive mods that rev up the performance of the vehicle and abilities of the character. Players can also have fun seeing Turbo Charge Donkey Kong and Hammer Slam Bowser pilot any of the 20 SuperCharger vehicles available in the new game.
Fans can pre-order Skylanders SuperChargers at select retail destinations worldwide. The Skylanders Wii U Starter Pack's suggested retail price is $74.99 and includes Turbo Charge Donkey Kong and his signature vehicle, Barrel Blaster. The Skylanders Wii and 3DS Starter Packs' suggested retail prices are $74.99 and $64.99, respectively, and include Hammer Slam Bowser and his signature vehicle, Clown Cruiser. All three Skylanders SuperChargers Starter Packs for Nintendo platforms also include Super Shot Stealth Elf, newly designed Portal of Power®+ and the full AAA game*.
Wii U Starter Pack with Turbo Charge Donkey Kong and Barrel Blaster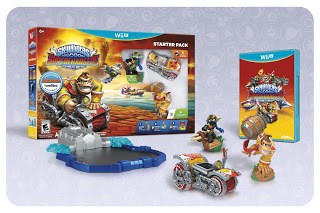 Wii Starter Pack with Hammer Slam Bowser and Clown Cruiser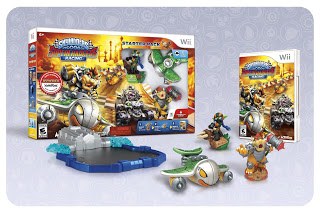 3DS Starter Pack with Hammer Slam Bowser and Clown Cruiser