What: Skylanders Eon's Elite
Where: GameStop (US), EB Games
When: This Fall, Likely around the launch of Trap Team (October 5th, 2014)
How Much: Unknown at This Point
SKYLANDERS BRINGS PREMIUM TOY LINE
"EON'S ELITE" TO FANS THIS FALL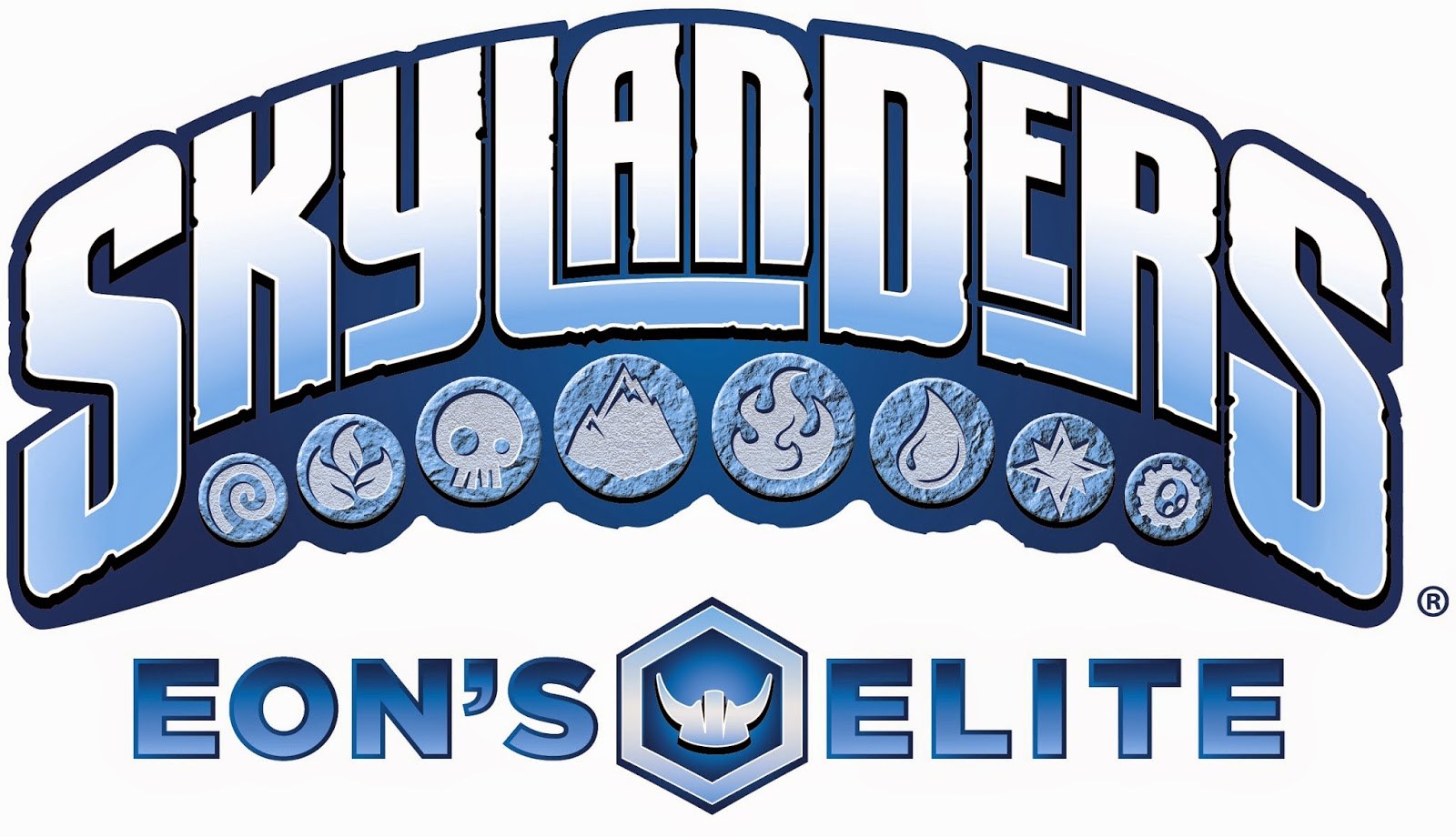 SANTA MONICA, Calif. - July 24, 2014 - Today at San Diego Comic-Con, Activision Publishing, Inc., a wholly owned subsidiary of Activision Blizzard, Inc. (NASDAQ:ATVI) announced plans to bring "Eon's Elite," a new set of premium toys, to Skylanders® fans worldwide this fall. The limited edition Eon's Elite will introduce eight must-have collectible versions of fan-favorite Skylanders characters, beginning with Spyro and Chop Chop.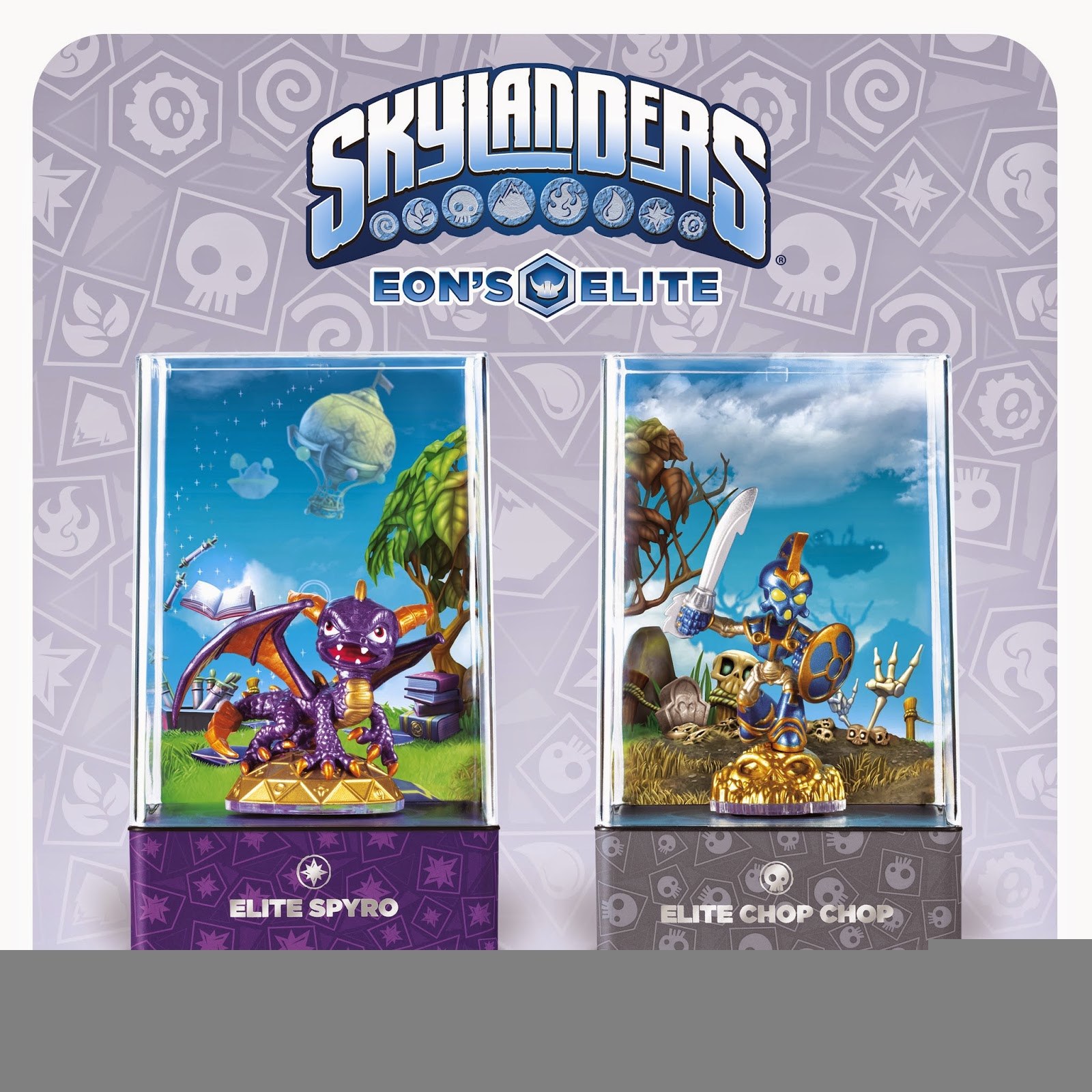 The heroes in the "Eon's Elite" roster hail from the original Skylanders Spyro's Adventure® and have been carefully selected by Master Eon for displaying undaunted courage and commitment to defending all of Skylands. Eon's Elite features a never-before-seen decoration with a distinct, metallic finish and a golden base that sets them apart from other Skylanders toys. Each of these special edition toys will be offered in premium foil packaging and also features a display case with a 3D lenticular background. Additionally, when played in-game, Eon's Elite will be up to three times as powerful over other characters, which represents the biggest in-game boosts ever incorporated into a Skylanders toy to date.
"Eon's Elite represents the most iconic characters from the original Skylanders game that started it all," said Josh Taub, senior vice president of product marketing at Activision Publishing. "These eight toys are not only premium quality but also honor the characters' strength, courage and commitment. We're excited to extend our fans' collections with this new line."
Eon's Elite characters will be available in limited quantities at GameStop and EB Games stores in North America, Australia and New Zealand, and select retailers in Europe this fall while supplies last.
Skylanders Eon's Elite Limited Edtion: Video Recap and Analysis
My Analysis
Let's break this down for you...
GameStop will be getting exclusive rights to "Eon's Elite" Skylanders. These are special, limited edition Skylanders that are given four key improvements:
1. Metallic Finish Paint with Golden Bases
2. Premium Foil Packaging
3. Display Case with 3D lenticular background
4. Up to 3x more powerful than other Skylanders
Similarly, it is important to note that there will be 8 in this first round. If you thought that must mean 1 per Element you would be correct. Interestingly though, the 8 will ALL come from the original SSA Cast (Skylanders Spyro's Adventure for those of you new to my site).
I was a bit surprised the Dark Edition left exclusivity at GameStop, and now this makes up for that loss...These figures should compete directly with the "Legendary" figures at Toys'R'Us.
I have an e-mail in to verify that these are sold individually, which I think would be correct. There is a chance they could be packaged together to correlate to the quantity of Legendary figures TRU usually has, but I am inclined to believe the shared background is just to denote that Spyro and Chop Chop are the first two announced and available. I would have to guess we will see a staggered release with the remaining 6, possibly going 2 at a time as with these launch characters.
Personally I am pretty excited about this concept, and if possible, I would like to land 1 to open/play and 1 to keep sealed, my usual strategy for the in game variant and special Skylanders. I am most excited about simply knowing who the other 6 Elite will be.
What are your thoughts on these new "Eon's Elite?" Who do you think they will be? Do you plan to pick them up? Will you only buy if they are your favorite Skylanders? Are you going to play them, display them, keep them sealed, or some combo of the three? Will you buy one to open and one to keep sealed? How do you feel about the 8 coming from SSA backgrounds? What about being up to 3x as powerful...is it good, or overkill? Any Legendary fans irked by this? Are you happy with them sticking to the original SSA poses, or would you have preferred a special pose for the Elite selections?
Leave a comment and let me know how you feel about this latest release. Also, be sure to cast your vote in the new polls!