If you thought Eruptor was hot headed, wait until you see this!
Skylanders is taking Eruptor to new heights as a brand new balloon in the Macy's Thanksgiving Day Parade! Here is a rendering of how Eruptor will look parading down the streets!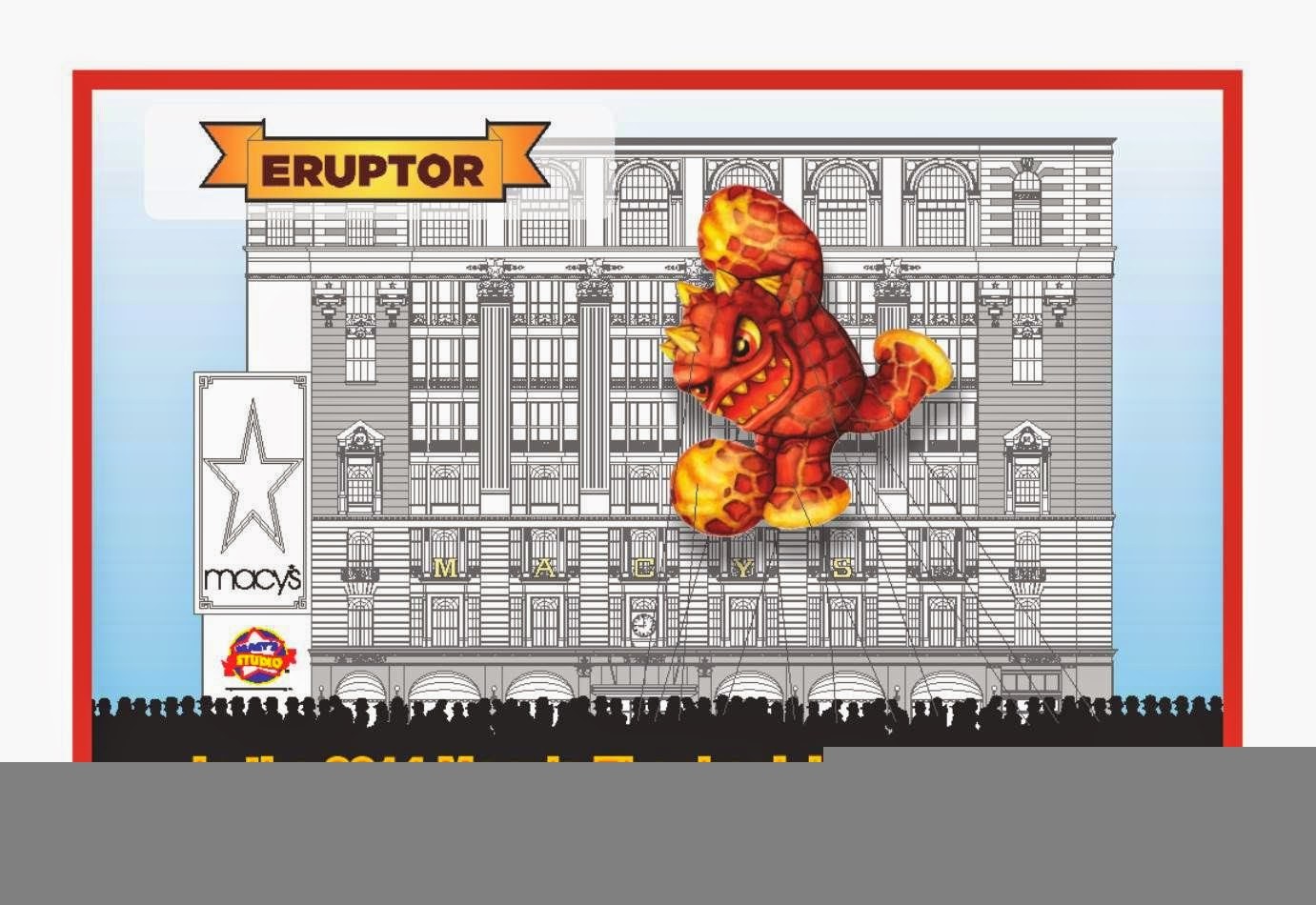 And here is a rough-in of how the finished balloon will look: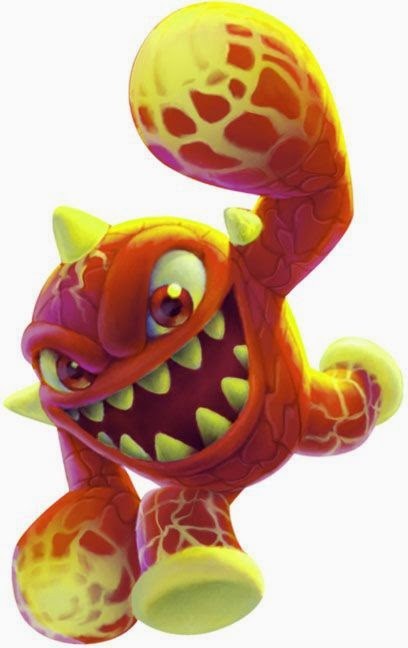 And now, an 11/24 Update: Here is a BEHIND THE SCENES TRAILER!
And now, a 12/1 Update: Here is the promotional figure:
SKYLANDERS MAKES DEBUT IN MACY'S THANKSGIVING DAY PARADE!
Skylanders Character, Eruptor, will Join the One-of-a-Kind Balloon
Fanfare in New York City on November 27
Skylanders, the popular kids video game that brings physical toys to life, is taking flight in the Macy's Thanksgiving Day Parade for the first time! Fan-favorite Skylanders character Eruptor will join the prestigious collection of balloons at the parade, marking a significant pop culture milestone for the franchise.
Fan-favorite character Eruptor, who will be flying high above the New York City skyline, hails from deep in the underground of a floating volcanic island that launched his entire civilization to the surface after a massive eruption. He's a complete hot head - steaming, fuming, and quite literally erupting over almost anything.
In fact, to re-create Eruptor's smoldering physique, artists used more than 40 gallons of florescent paint and five barrels of glitter! The live broadcast of the Macy's Thanksgiving Day Parade will begin at 9 a.m. all time zones on NBC. A sneak peak of the Eruptor balloon can be viewed via the attached graphical render.
Front of Packaging:
Back of Packaging: