I saw this late Sunday night, but it was too late to blog it...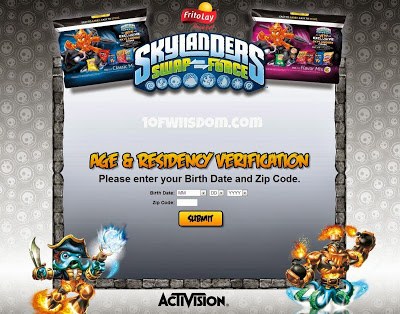 I have checked for chips (the promo started Sunday, September 22nd, 2013 from what I know), and have not found them just yet. I believe we have until middle November for this one, but will know more once I find the actual chips.
This will once again be a promotion involving their Classic Mix and Flavor Mix Variety Packs. Unlike the Sidekicks setup where you buy the chips, enter the code, and pay freight, this one goes back to Flocked Stump Smash.
Before you ask, "No, I do not have Flocked Stump Smash." Why? I seriously NEVER found the specially marked bags of chips for him. If you know me, you know I'd have gone for him and I literally never once, at any store around me, saw the special bags.
I certainly hope that isn't the case this time around as Orange and Black is one of my personal, favorite color combos...I am a big fan of Halloween, and more importantly I'm a fan of Fright Rider and this figure, based on what we see on the bags, looks AWESOME!
You can find more info, and enter the contest, here:
http://www.skylanderspromo.com/fritolayfall/age-validation
Special Fright Rider, Classic Mix: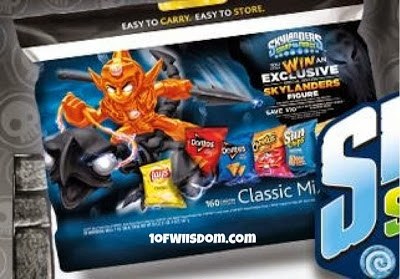 Special Fright Rider, Flavor Mix: