Well, for those of you that have been around since the beginning or mined around on YouTube you know that I am a fan of the Wii Fit series and even uploaded a complete walkthru last year.
I can't remember how many days I had on Wii Fit, but I do know this...late last week was day 1,200 of Wii Fit Plus: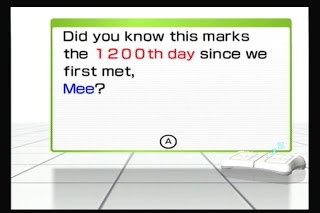 Pretty cool! I also learned something new, it took so long for the screen cap to come up, the Wii Man, or Balance Board as you probably call it, will catch a few "Zzzz's" if you don't respond quick enough.
If that wasn't cool enough, I think did this, which is pretty rare/hard to do even when you have played 1,200 days of WFP: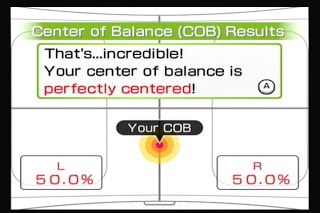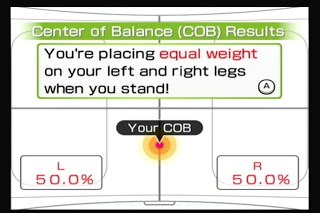 All in all, not a bad day. I think after that I even set a new personal best on something, might have been Bird's Eye Bullseye Advanced if I remember correctly.
A minor event, but pretty cool...assuming I'm still around my next update will probably be for an awesome record, or day 1,500...stay tuned, lol.
What day are you on in Wii Fit/Wii Fit Plus?