I was up LATE this past morning (Friday, June 7th, 2013) and was pleasantly surprised by what I found on my 3DS...
Hmm, he looks kind of familiar...who could it be?
Sort of important looking and I don't believe he is from around here: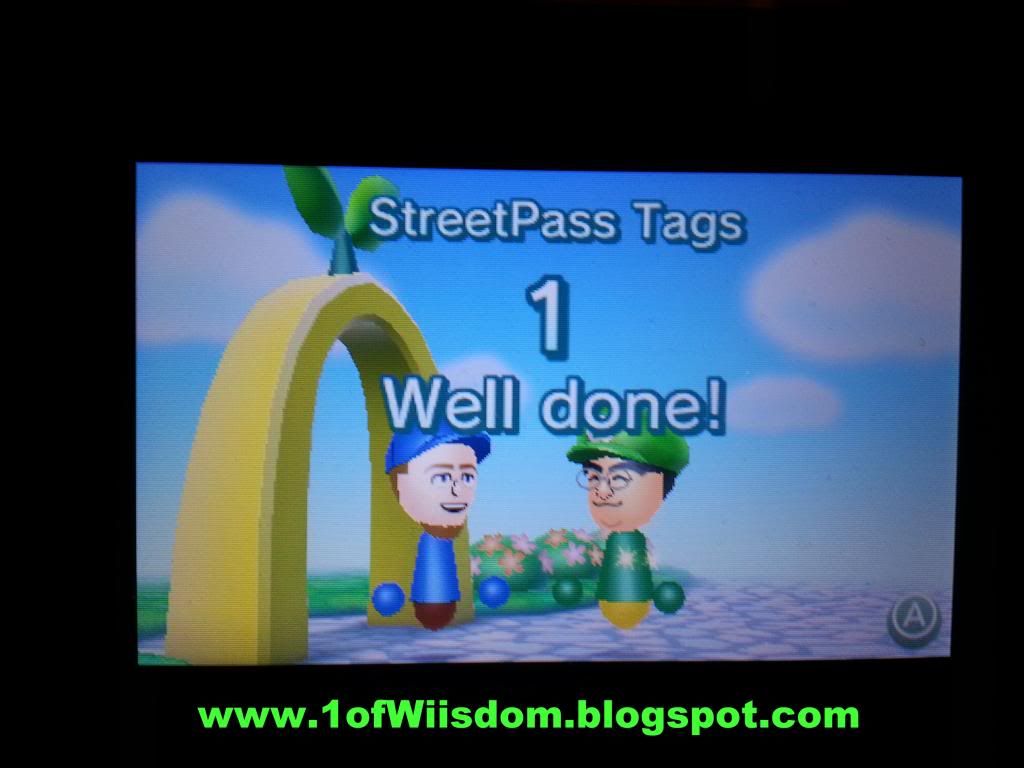 I was right, he must be important:
Ah, this explains it:
How did Mr. Iwata get here?
That explains it...Odd intro though: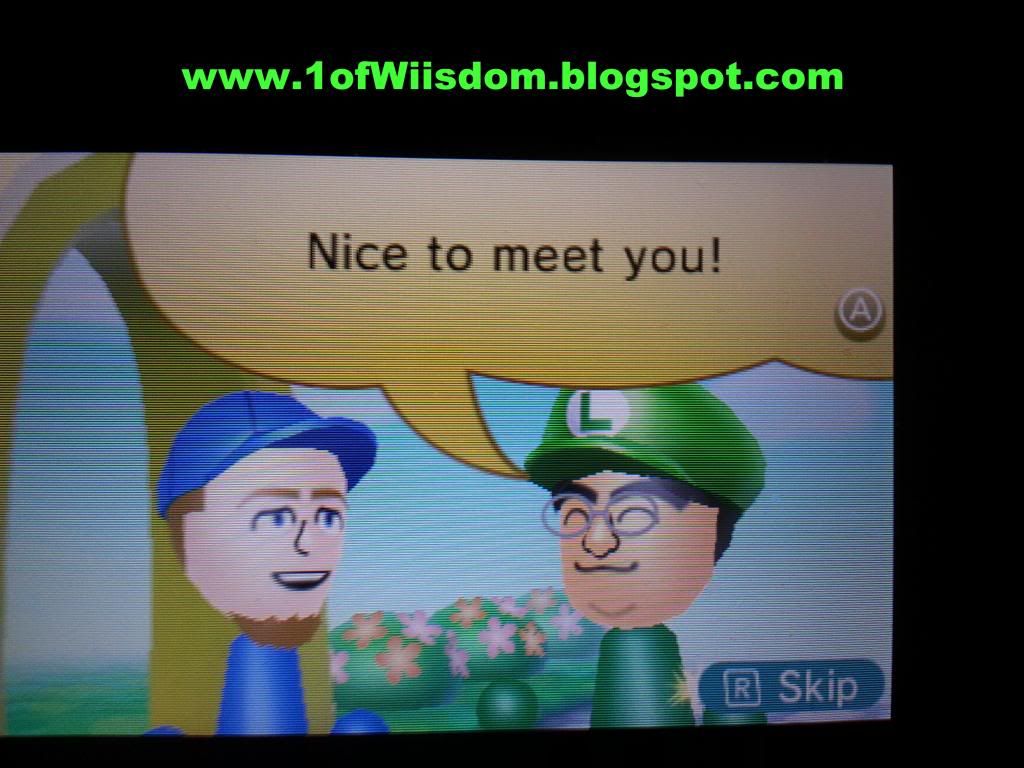 That is more like it!
Geez, Mr. Iwata sure works hard to promote his company...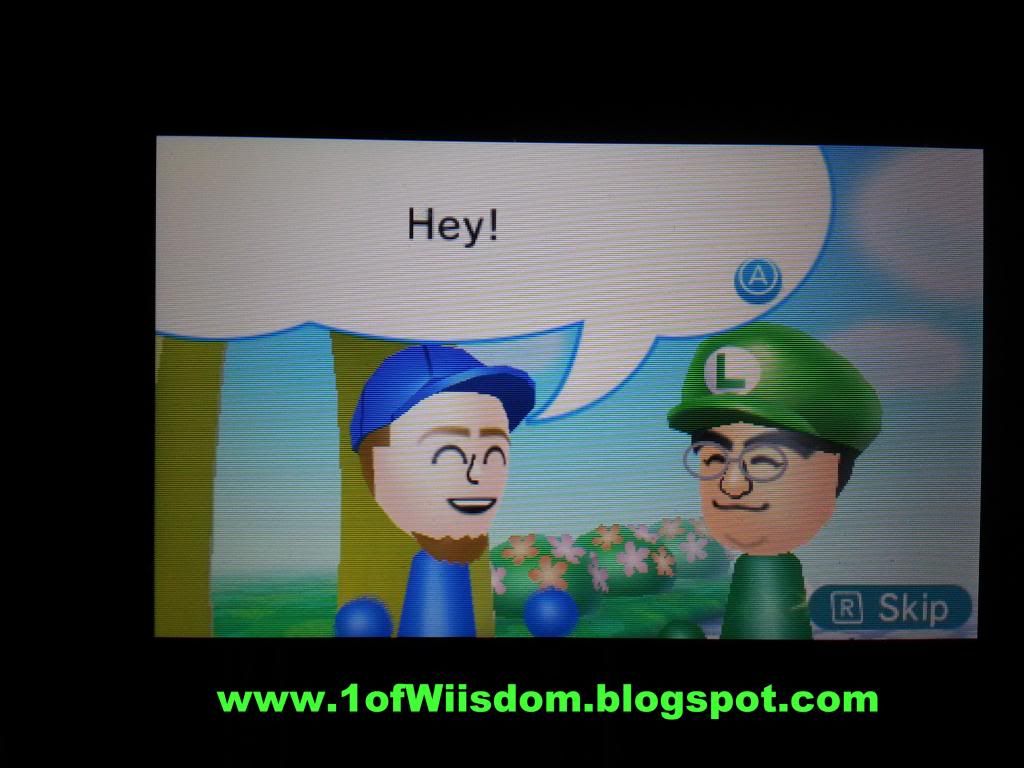 Maybe, I should change my generic greeting to news or a website?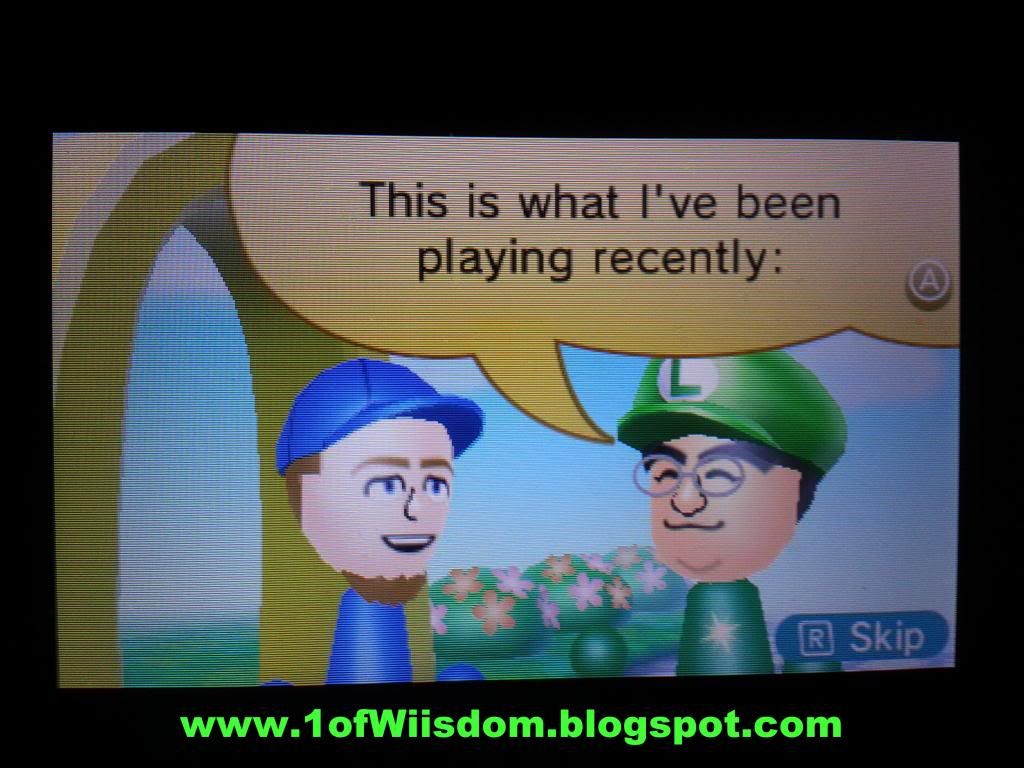 Wait, let me guess...that shirt, the hat...it must be:
Looks like my eyes are watering up with Year of Luigi Pride...
Now, this next shot is critical:
All this time with the 3DS and Iwata just makes #31 in the Plaza...This is what happens when you live in a largely rural area. I am very hopeful that this number might be going up quite significantly thanks to E3 this coming week!!
But, back to business...Just as Mr. Iwata would want:
Fitting for the battle I am in: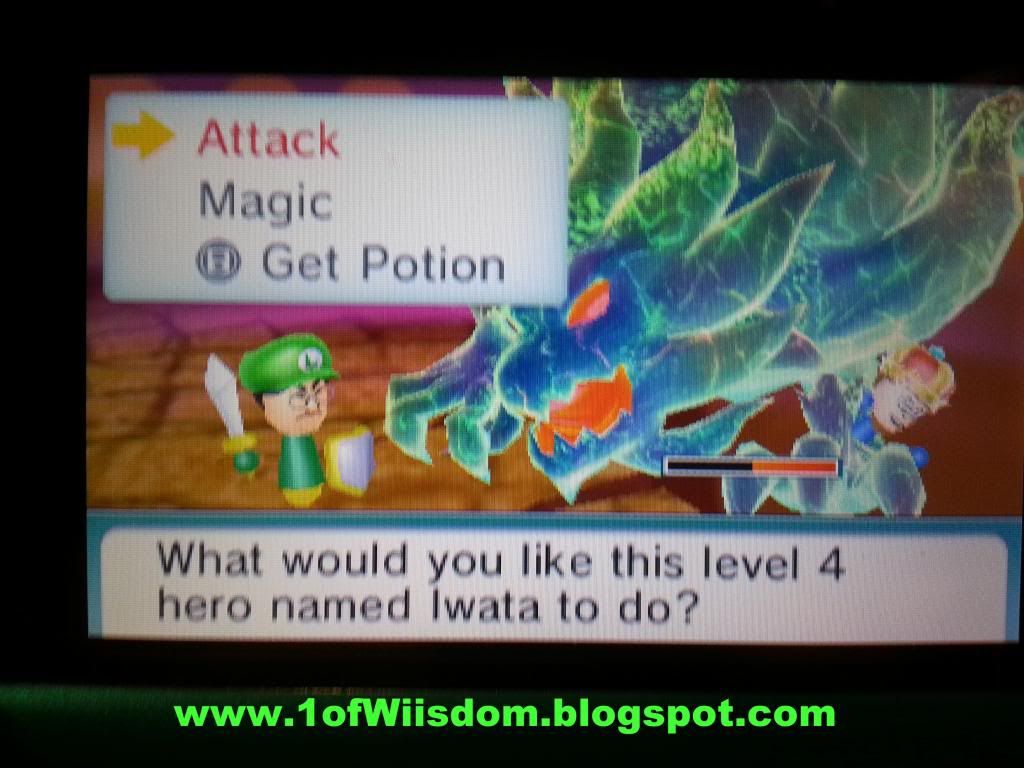 For those unaware, this is the Dark Emperor...Think Dark Lord but go x2 on the nasty scale.
He is found at the end of Find Mii II's Secret Quest.
This is my first time through the SQ...Nice to have a valiant warrior like Iwata on my side!
For those wondering, the Level-Down Gas did impact Iwata.
He went from Level 5 to Level 4.
He dealt a 3x Critical Hit, then missed, then landed his final blow.
All in all 16 Damage from the top of Nintendo to the snout of the Dark Emperor.
If you have NOT picked up your 3DS today, or here recently...definitely do so! In addition to the cool factor of landing a Special Mii, Iwata has all the puzzle pieces. If you are in a lesser populated area like myself, you know how valuable those special puzzle pieces are.
Enjoy!