This is something my Nephew, thewalkthruking, and I had thought would be pretty cool...We came up with the idea quite some time ago, but just recently got to put it in practice.
We did a simple setup that he selected: 16 Blades vying for the title of Grand Champion.
Obviously the 16 Blades meant we would have a First Round consisting of 8 Matches...8 Blades would emerge as Winners and 8 Blades would be expose as Losers. Not wanting to end it there, thewalkthruking decided we needed to have both a Winner's Bracket and a Loser's Bracket with both sides producing one, lone winner who would be destined to compete in the Grand Championship.
However, this is one catch...The competition would be in a stadium partially filled with water! This adds an entirely new dynamic to the matches and really served to spice things up...
The Battle Tournament is broke down into 6 Parts: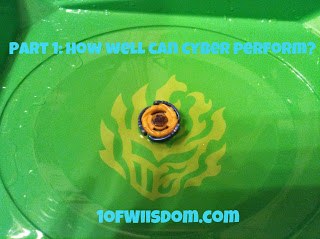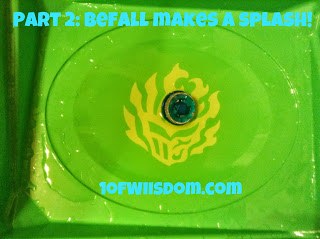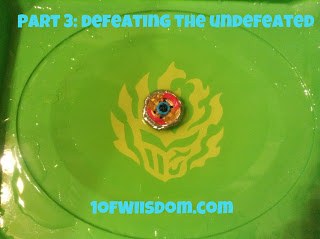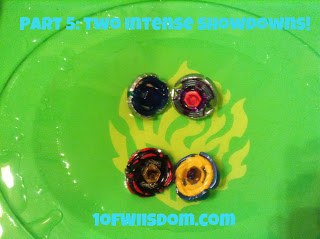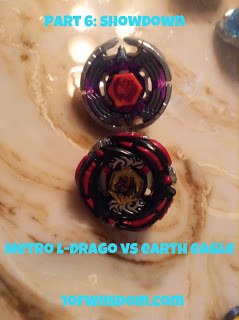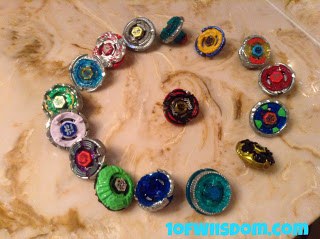 We had a great time! The plan is to continue to record more Beyblade Battle Tournaments as time allows...
If you have a request for a showdown matchup, or ideas for playoffs/tournaments feel free to leave a comment and let us know what you'd like to see. If possible, we will try to make it happen!