For avid collectors and rabid fans of the Skylanders franchise, you all know of the in-game variants, chase variants, and some insanely hard to find variants...variants like this year's E3 Exclusive Hot Dog!
There hasn't really been an official name given to this rendition of Hot Dog as best I know...Take a look at the video and tell me what you think:
I have seen bronze, copper, color change, color shift, etc. In addition to gaming and Skylanders, my other big hobby is cars. With that in mind I would deem this T5 Hot Dog. Since virtually no one would understand that designation I went with Copper Metallic Hot Dog...it just looks like the old Copper Metallic paint to me, which you can see on this 69 A12 Superbee: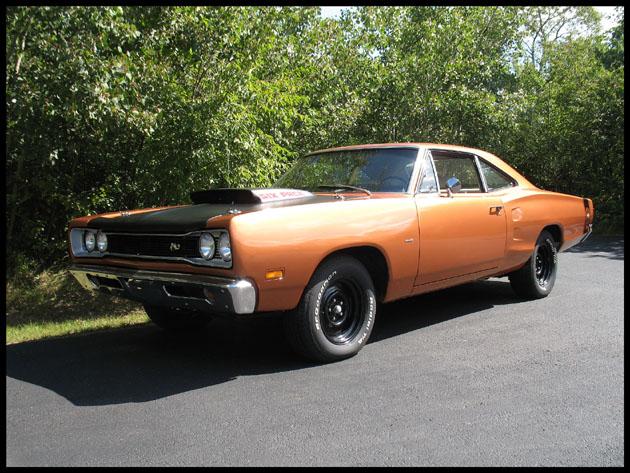 I would love to unbox this figure and see what it looks like and if it does in fact shift colors...for now, I am content with Copper Metallic. The figure looks great. I do not know who selects the figure and paint scheme, but this (just like Chrome Spyro from 2012) just works. While the thought of a copper colored Hot Dog may not appeal to most, once you see it, particularly in person, you will change your tone.
Here are a few comparison shots:
I love what they did this year...In the past it was my understanding that folks could show up and play the demo and get a figure...many of which probably came back to a different attendant and racked up their ebay stock. It is still possible this year, but not likely...
In order to win E3 Hot Dog you simply have to spin a SwapForce wheel with "Wash" that you obviously have to land with "Buckler." If so a bell sounds and you are presented your Hot Dog.
The line was INSANE. This alone means that if anyone was going just to scalp they are probably missing out on making money elsewhere due to the lost time simply standing in line...No leads or shelf raiding applies here! Everyone plays be the same rules...Furthermore, the staff is well versed in policing things...The line begins back on the side of Activision's big presentation theater. Once you hit Check Point 1, you have to wait until you and a few more can advance to Check Point 2. At CP2 you will be canned if you are a recognized winner.
If you continue you'll be greeted by the nice staff inside, who are very good at identifying repeat winners etc.
I'm sure some will get into the hands of scalpers and a few are probably still working the system around all the increased obstacles, but the added obstructions to someone pillaging 5-10 figures to sell online is a nice nod to everyone else!
I spun the wheel twice and never won...I did get close though...I spent some time I could have been outside the booth, waiting in line to try again, getting info on the 3DS game!
Nonetheless, I feel very fortunate to have walked off with such a rare Skylander from such a prestigious event! The color really does fit accent Hot Dog's personality!